Rachael McDonald (Australian Chair)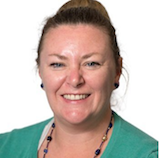 Associate Professor Rachael McDonald is a clinical, research and teaching Health Professional with an interest in enabling people with lifelong disabilities to participate in life situations. She has worked extensively in this field, within both children's services and adult settings, and has worked in the area of wheelchair and seating provision and evaluation for over 20 years across the UK and Australia. She supervises research (honour's, MSc and PhD) students specialising in the care of people with complex disability, and has published widely. She previously held a joint appointment with the Department of Occupational Therapy and the Centre for Developmental Disability Health Victoria at Monash University. Her role at CDDHV included health professional education and leading research activities, however her interest in using technology as an enabler but also as a tool for collecting objective evidence was a feature of her occupational therapy research. This interest has led to her recent appointment as the Chair of the Department of Health and Medical Science at Swinburne University of Technology, where this research is developing further and she is looking forward to more in depth applications of technology to improving the experience of people who use seating and wheelchairs.
Debbie Wilson (New Zealand Chair)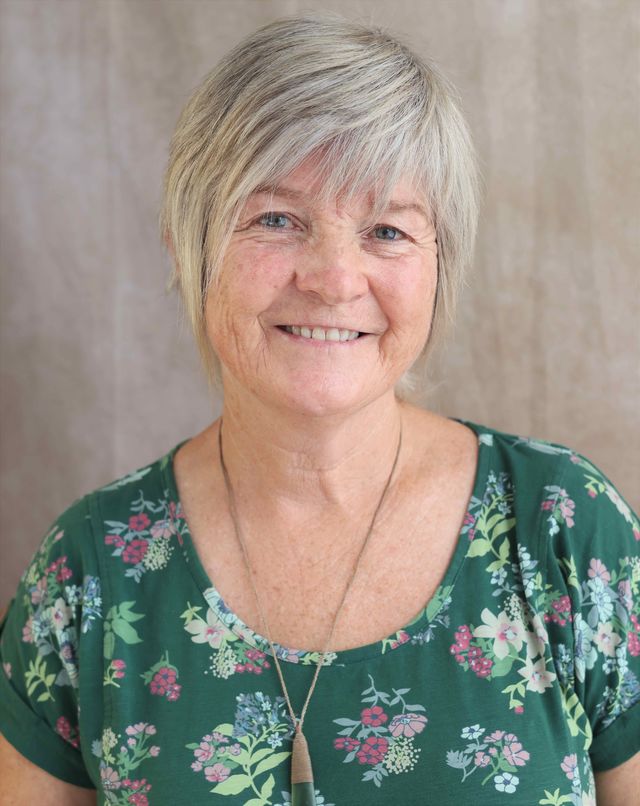 BappScOT, NZROT, Training Lead, Seating To Go, New Zealand
Deb Wilson is an Occupational Therapist with over 30 years clinical experience. She is the Training Lead of Seating To Go, part of the Geneva Healthcare Group and a leading wheelchair and seating assessment, training and repair service in New Zealand.
In 2009, she helped develop the NZ Ministry of Health wheeled mobility and postural management credential for occupational therapists and physiotherapists. She is the NZ Chair for OSS and has contributed to capacity building in the Pacific Islands with Motivation Australia. Deb is currently a member of the ISWP Wheelchair Educators Package Development Group
Lois Brown - MPT (US), ATP/SMS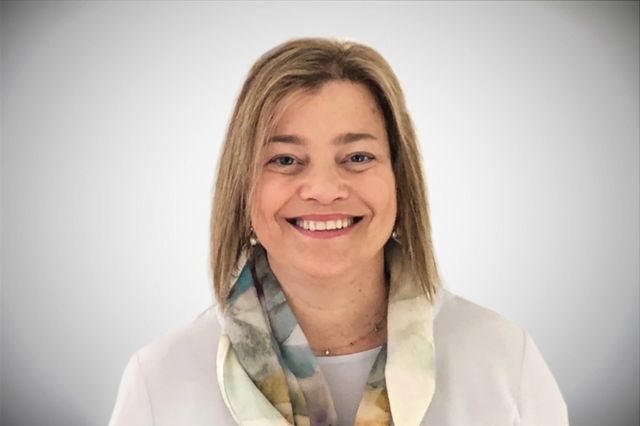 Lois Brown is the National Clinical Education Manager for Independent Living Specialists in Australia. Lois has 30 years of experience as an Assistive Technology- Seating and Mobility Specialist. Lois is a US trained and Licensed Physical Therapist (Physiotherapist). She also has an Assistive Technology Practitioner and Seating and Mobility Specialist Certification from the Rehab Engineering Society of North American (RESNA).
Lois is also a member of ARATA in Australia and on the planning committee for the Oceania Seating Symposium in Australasia, and a part of a global initiative of seating and mobility education. Lois has held positions as a prescribing physical therapist, AT Supplier and Manufacturer Clinical Education Manager for physical and intellectual disabilities, paediatrics, and aged care individuals. Lois is also an expert in clinical and funding of Assistive Technology. In each role, Lois has matched the client's needs to the AT which ensures a successful clinical outcome for the individual.
Lois has presented nationally and internationally on Seating and Mobility and Assistive Technology at OSS, ISS, ESS, CSMC, RESNA, ATSNZ, and ATSA. Lois has been published in rehab publications and is considered an expert in her field.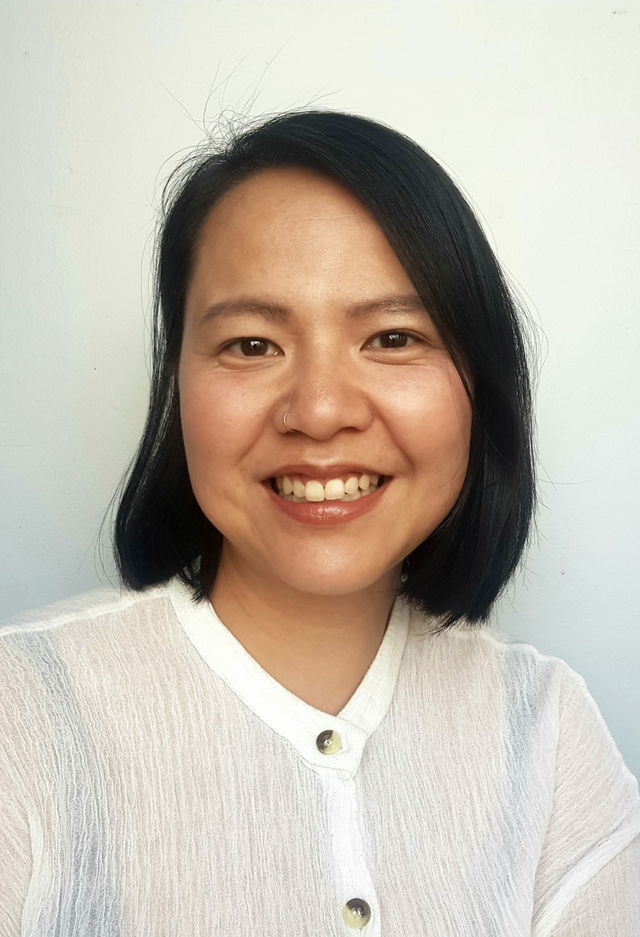 Kim Vien is a Senior Occupational Therapist working in the disability sector specialising in the area of seating and equipment prescription in Melbourne Australia. Having been in the disability sector for over 12 years, her work has lead to an keen interest in the area of seating to improve the quality of life of wheelchair users.
Kim has been a part of the Wheelchair and Seating Clinic Team at the Royal Melbourne Hospital for past 8 years and contributes to current research and teaching in the area of seating. Kim has presented on various topics in seating in Melbourne as well as the Oceania Seating Symposium in Australia and New Zealand. She currently works at the Royal Melbourne Hospital and Polio Services Victoria at St Vincent's Health.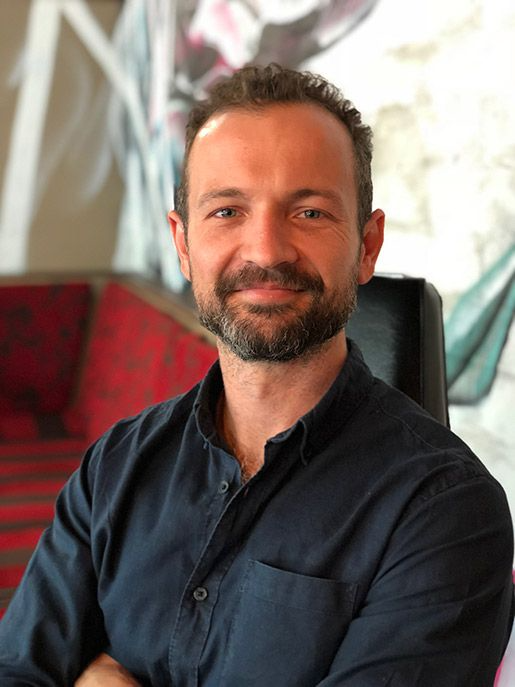 Andrew Congdon is an Occupational Therapist with a keen interest in the delivery of services in rural and remote settings. He has worked in the seating and mobility field for over 20 years in New South Wales, South Australia and Northern Territory working for private, government and non-government organisation services focussed on the delivery of seating and mobility supports.
Andrew also has experience working in less resourced settings in the Asia/Pacific region and has contributed to the development and delivery of various training resources including the WHO Wheelchair Services Training Packages. Andrew has completed Assistive Technology (AT) sector development work in the Northern Territory exploring the feasibility of AT service delivery and the coordination of repairs and maintenance services in remote settings.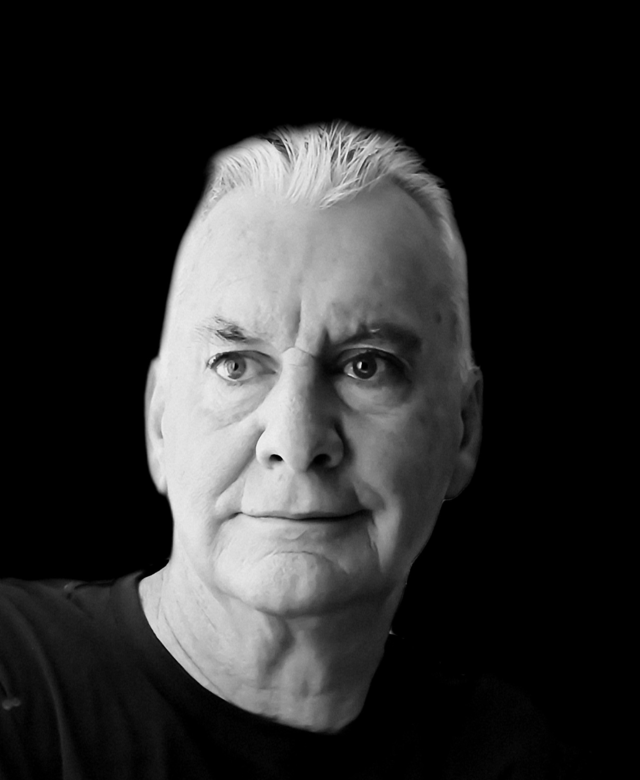 I have been a wheelchair user due to a SCI acquired in a motor vehicle accident in January 1980. Since that time I have been fortunate to live what I consider a wonderful life which has included many challenges, continual change and transitions, wheelchair sports, a career in the Assistive Technology Industry, extensive travel and the opportunity to meet and learn from my peers, therapists and allied health workers, researchers and professionals – and, of course, my wife.
I have greatly appreciated the generous sharing of knowledge and expertise I have received and witnessed in the Assistive Technology industry, and am passionate about anything that improves outcomes for all people who are impacted by disability.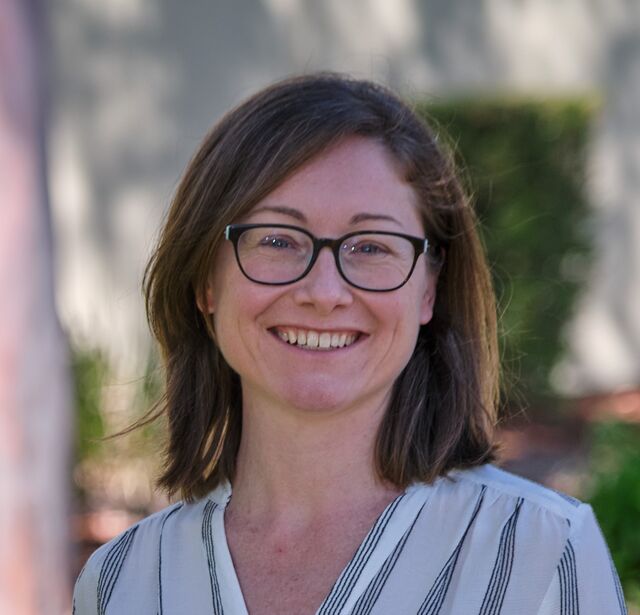 Kate Pain is an Occupational Therapist, specialising in wheelchair seating and positioning, in her role as Assistive Technology Consultant/Clinical Educator with GTK. Kate completed her Bachelor of Applied Science (Occupational Therapy) at the University of Sydney in 1999 and has gained experience in both Australia and the United Kingdom in a variety of settings including hospitals, rehabilitation units, community and private practice.
Kate has focused on wheelchair seating and positioning for children and adults with complex postural support and pressure care requirements over the past decade and is passionate about supporting therapists to increase their knowledge and skills in postural assessment and prescription of postural supports.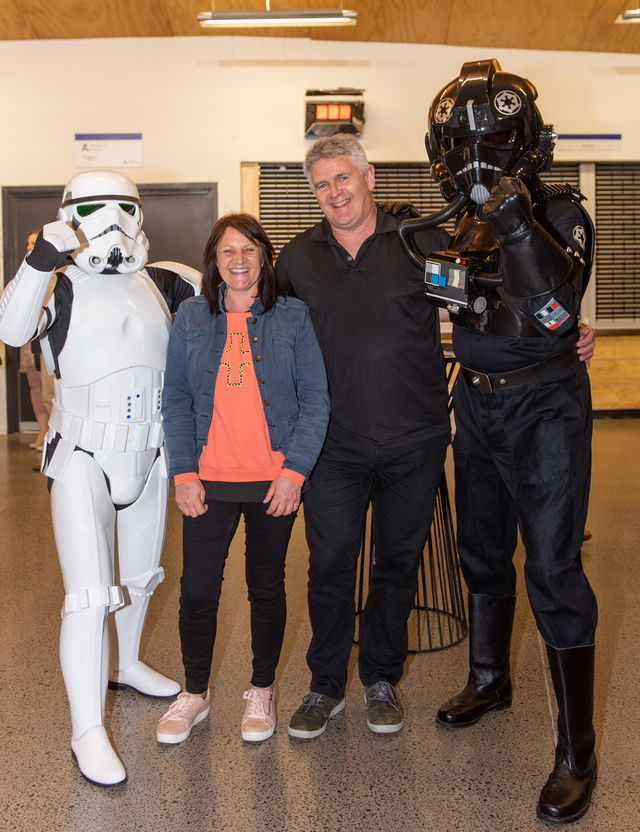 We are pleased to join the team and bring you the OSS 2023 in Melbourne.
Lu Budden & Dean Bradley
Convention Management NZ Ltd
Email: Dean@cmnzl.co.nz
Phone: +64 21 407 125